HUMOR
[ Home ] [ Celebrations ] [ Class Index ] [ Contacts ] [ Events ] [ FAQ ] [ Feeders ] [ Guest Book ] [ Humor ] [ Links ] [ Memoriam ] [ Messages ] [ Neighbours ] [ News ] [ Photos ] [ Seeking ] [ Sharing ] [ Software ] [ Stats ]
---
As the name suggests, this page will present on a regular basis, probably weekly, items which tickled the fancy of the webmaster. Hope you enjoy it.
Warning - This page may carry immature content not suitable for young browsers! Have your ID ready!
For Laughing Out Loud!
---
The Stud

Two priests died at the same time and met Saint Peter at the Pearly Gates.
St. Peter said, "I'd like to get you guys in now, but our computer's down. You will have to go back to Earth
for about a week, but you can't go back as priests. What'll it be?" The first priest says, "I've always wanted to
be an eagle, soaring above the Rocky Mountains."

"So be it," says St. Peter, and off flies the first priest.

The second priest mulls this over for a moment and asks, "Will any of this week 'count' St. Peter?"

"No, I told you, the computer's down. There's no way we can keep track of what you are doing."
"In that case," says the second priest, "I've always wanted to be a Stud".

"So be it" says St. Peter, and the second priest disappears.

A week goes by, the computer is fixed, and the Lord tells St. Peter to recall the two priests. "Will you have any
trouble locating them?" he asks.

"The first one should be easy," says St. Peter, "He's somewhere over the Rockies, flying with the eagles.
But the second one could prove to be more difficult."

"Why?" asks the Lord.

"He's on a snow tire, somewhere in Newfoundland"

---
DAMN FINE EXPLANATION
The wife came home early and found her husband in their bedroom making love to a very attractive young woman.
And she was somewhat upset. 'You are a disrespectful pig!' she cried. 'How dare you do this to me -- a faithful wife, the mother of your children! I'm leaving you. I want a divorce right away!'
The husband replied, 'Hang on just a minute love so at least I can tell you what happened.' 'Fine, go ahead,' she sobbed,' but they'll be the last words you'll say to me!'
The husband began -- 'Well, I was getting into the car to drive home, and this young lady here asked me for a lift. She looked so down and out and defenseless that I took pity on her and let her into the car.
I noticed that she was very thin, not well dressed and very dirty. She told me she hadn't eaten for three days.
So, in my compassion, I brought her home and warmed up the enchiladas I made for you last night, the ones you wouldn't eat because you're afraid you'll put on weight. The poor thing devoured them in moments.
"Since she needed a good clean-up, I suggested a shower, and while she was doing that, I noticed her clothes were dirty and full of holes, so I threw them away. Then, as she needed clothes, I gave her the designer jeans that you've had for a few years, but don't wear because you say they're too tight.
I also gave her the underwear that was your anniversary present, which you don't wear because I don't have good taste.
I found the sexy blouse my sister gave you for Christmas that you don't wear just to annoy her, and I also donated those boots you bought at the expensive boutique and don't wear because someone at work has a pair the same.'
The husband took a quick breath and continued - 'She was so grateful for my understanding and help that as I walked her to the door, she turned to me with tears in her eyes and said,
'Please .... Do you have anything else that your wife doesn't use?
---
Forget Rednecks,
Here is what Jeff Foxworthy has to say about Canucks.
If your local Dairy Queen is closed from September through May,
You may live in Canada .
If someone in a Home Depot store Offers you assistance and they don't work there,
You may live in Canada
If you've worn shorts and a parka at the same time,
You may live in Canada .
If you've had a lengthy telephone conversation With someone who dialed a wrong number,
You may live in Canada .
If 'Vacation' means going anywhere South of Detroit for the weekend,
You may live in Canada .
If you measure distance in hours,
You may live in Canada .
If you know several people Who have hit a deer more than once,
You may live in Canada .
If you have switched from 'heat' to 'A/C' In the same day and back again,
You may live in Canada .
If you can drive 90 km/hr through 2 feet of snow During a raging blizzard without flinching,
You may live in Canada .
If you install security lights on your house and garage, But leave both unlocked,
You may live in Canada .
If you carry jumpers in your car And your wife knows how to use them,
You may live in Canada .
If you design your kid's Halloween costume To fit over a snowsuit,
You may live in Canada .
If the speed limit on the highway is 80 km -- You're going 90 and everybody is passing you,
You may live in Canada .
If driving is better in the winter Because the potholes are filled with snow,
You may live in Canada .
If you know all 4 seasons: Almost winter, winter, still winter, And road construction,
You may live in Canada .
If you have more miles On your snow blower than your car,
You may live in Canada .
If you find 2 degrees 'a little chilly', You may live in Canada .
If you actually understand these jokes, And forward them to all Your Canadian friends & others,
You definitely live in Canada .
---
Wife texts husband on a cold winters morning:
"Windows frozen."
Husband texts back:
"Pour some lukewarm water over it."
Wife texts back 5 mins later:
"Computer completely dead now."
---
As only the Irish can tell a story!!!!!!
Paddy had long heard the stories of an amazing family tradition.
It seems that his father, grandfather and great-grandfather had all been
able to walk on water on their 18th birthday.
On that special day, they'd each walked across the lake to the pub on the
far side for their first legal drink.
So when Paddy's 18th birthday came around, he and his pal Mick, took a
boat out to the middle of the lake, Paddy, stepped out of the boat ...and
nearly drowned!
Mick just barely managed to pull him to safety.
Furious and confused, Paddy went to see his grandmother .
"Grandma," he asked, "Tis me 18th birthday, so why can't I walk across the
lake like me father, his father and his father before him?"
Granny looked deeply into Paddy's, troubled blue eyes and said,
"Because ye father, ye grandfather and ye great-grandfather were all born
in December, when the lake is frozen, and ye were born in August, ya
fookin idiot!"
---
Only in This Stupid World
......do drugstores make the sick walk all the way to the back of the
store to get their prescriptions, while healthy people can buy cigarettes at the front.
Only in This Stupid World
.....do people order double cheeseburgers, large fries, and a diet coke.
Only in This Stupid World
.....do banks leave vault doors open and then chain the pens to the counters..
Only in This Stupid World
......do we leave cars worth thousands of dollars in the driveway and put
our useless junk in the garage.
Only in This Stupid World ...........do we buy hot dogs in packages of ten and buns in
packages of eight..
Only in This Stupid World .....do they have drive-up ATM machines with Braille lettering.
---
EVER WONDER
...
Why the sun lightens
our hair, but darkens our skin?
Why don't you ever see the
Headline 'Psychic Wins Lottery'?
Why is
'abbreviated' such a long word?
Why is it that
Doctors call what they do 'practice'?
Why is lemon juice made
With artificial flavor, and dishwashing liquid made with real lemons?
Why is the man who
Invests all your money called a broker?
Why is the time of
day with the slowest traffic called rush hour?
Why isn't there
Mouse-flavored cat food?
Why didn't Noah
swat those two mosquitoes?
Why do they sterilize the
Needle for lethal injections?
You know that
indestructible black box that is used on airplanes? Why don't they make the whole plane out of that stuff?!
Why don't sheep
shrink when it rains?
Why are they called
apartments when they are all stuck together?
If 'con' is the opposite of
'pro,' is Congress the opposite of progress?
If flying is so
safe,why do they call the airport the terminal?
---
A woman and her ten-year-old son were riding in a taxi on Seymour Street in Vancouver. It was raining and all the prostitutes were standing under the awnings.
"Mom," said the boy, "what are all those women doing?"
"They're waiting for their husbands to get off work," she replied.
The taxi driver turns around and says, "Geez lady, why don't you tell him the truth? They're hookers, boy! They have sex with men for money."
The little boy's eyes get wide and he says, "Is that true, Mom?" His mother, glaring hard at the driver, answers in the affirmative.
After a few minutes, the kid asks, "Mom, what happens to the babies those women have?"
"Most of them become taxi drivers," she said.
---
TRIP TO ITALY
A young New York woman was so depressed that she decided to end her life by throwing herself into the ocean, but just before she could throw herself from the docks, a handsome young man stopped her.
"You have so much to live for," said the man. "I'm a sailor, and we are off to Italy tomorrow. I can stow you away on my ship. I'll take care of you, bring you food every day, and keep you happy."
With nothing to lose, combined with the fact that she had always wanted to go to Italy , the woman accepted. That night the sailor brought her aboard and hid her in a small but comfortable compartment in the hold. From then on, every night he would bring her three sandwiches, a bottle of red wine, and make love to her until dawn. Three weeks later she was discovered by the captain during a routine inspection.
"What are you doing here?" asked the captain.
"I have an arrangement with one of the sailors," she replied. "He brings me food and I get a free trip to Italy ."
"I see," the captain says.
Her conscience got the best of her and she added, "Plus, he's screwing me."
"He certainly is," replied the captain.
"This is the Staten Island Ferry.
---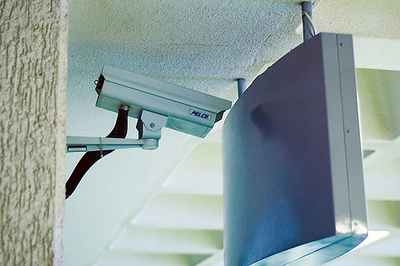 I have finally installed a stealth security system